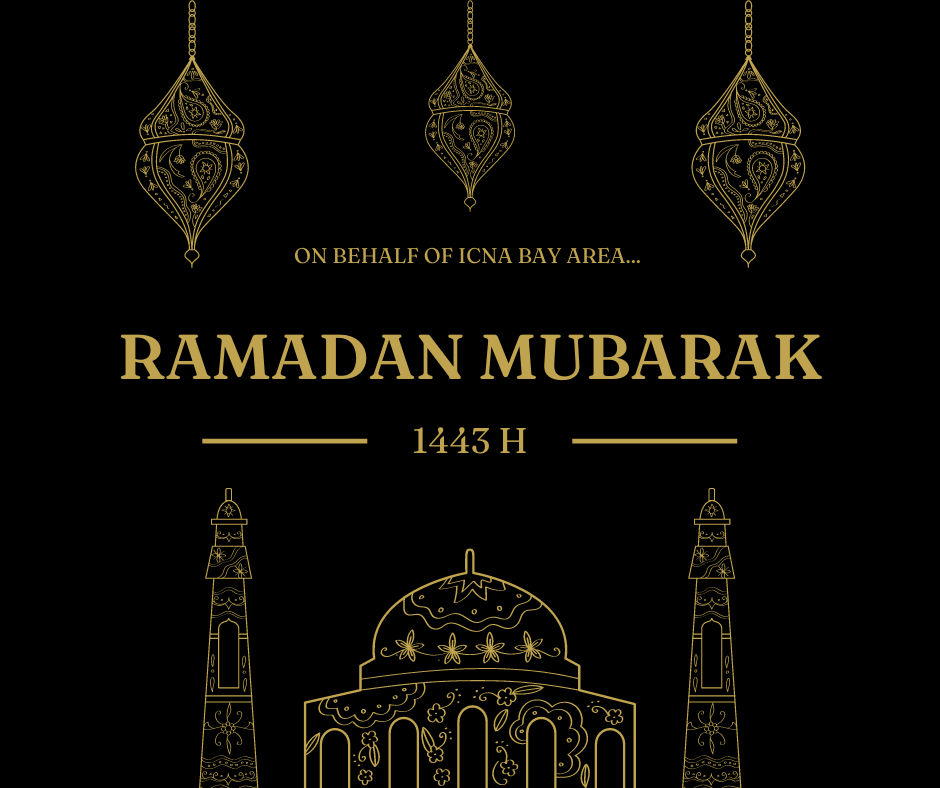 ---
Assalamu Alaikum and Ramadan Mubarak
Dear Brothers and Sisters!
May Allah (swt) bless you and your families, during this most auspicious and beautiful month, ameen.
ICNA SF Bay Area is committed to strive for excellence in all that we do, whether it's continuing our multiple relief efforts, sharing the message of our faith, or uplifting and engaging our community. Please keep us in mind when giving your donations during this month of renewal and generosity.
Throughout Ramadan 2022, we'll be sharing various ways ICNA SF Bay Area recognizes the human soul's need to live for a higher purpose: practicing Islam as a truly comprehensive way of life and calling others to the deen.
May we grow closer to our faith, families, and community this Ramadan. May we grow in sincerity and renew our intentions to do good, and be the embodiment of peace wherever we go inshaAllah.
Sincerely,
ICNA SF Bay Area
---
ICNA In Ramadan
---
Young Muslims Islamic Quiz 2022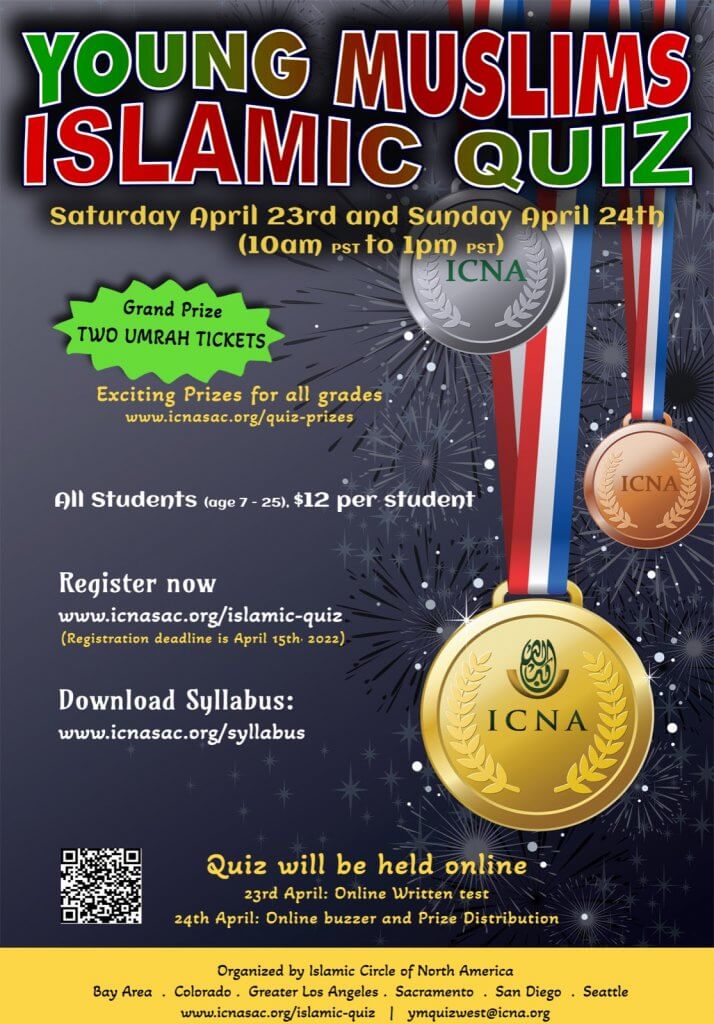 Our annual Young Muslims Quiz will run on April 23 and 24. The competition is open for ages from 7 to 25. Register quickly to win the grand prize of Umrah Ticket.
Ramadan Challenge Workshop For Youth
We'll challenge ourselves & our Muslim community to share our Ramadan excitement with 100,000 fellow citizens.
It's a national competition, register your team and start record your outreach effort.
---
Welcoming Ramadan