Islamic Circle of North America (ICNA) Bay Area chapter is a nonprofit 501(c)(3), grassroots organization which seeks to obtain the pleasure of God through submitting to Him and His commands. ICNA has many projects, programs, and activities which help individuals build their character and personality so as to bring about a society that is rooted in morality and God-consciousness.
Goals and objectives
To enhance the understanding of Islam, clear misconceptions, encourage dialogue, empower American Muslims, and build coalitions that promote social justice, inclusion, and mutual understanding

To offer educational and training opportunities to enhance character, develop skills and shape personalities to promote a healthy and productive society

To oppose immorality and oppression in all forms, and support efforts for civil liberties and socio-economic justice in the society

To strengthen the bonds of humanity by serving all those in need anywhere in the world, starting with our Bay Area neighborhood

To cooperate with and support other organizations for the implementation of this program
Core principles
We are committed to bringing the community closer to God, the Creator and Sustainer, and in turn building stronger communities

We strongly believe that all people are created equal, and when empowered with a God-centric framework, adequate social machinery, and divinely revealed spiritual tools, will strive and bring about profound and positive changes in their lives and the lives of their communities

We dedicate ourselves to serve humanity and to address the basic human and social needs of the underserved communities within the SF Bay Area

We believe that the active practice of Islam will strengthen the social and religious fabric of our nation

We condemn all acts of violence against civilians by any individual, group or state

We advocate dialogue between faith communities both in North America and worldwide

We support equal and complementary rights and responsibilities for men and women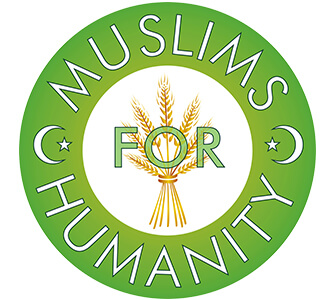 Relief
By the Grace of God Almighty, we have a regular Feed The Hungry drive year-round. It is organized by our dedicated and enthusiastic volunteers every other Saturday. Operated as part of our Mercy on Wheels program, Allah has blessed us with the opportunity to serve the homeless and needy communities in Oakland, San Francisco, Stockton and San Jose.
The annual Abraham's Day, which coincides with Eid ul Adha, is celebrated as a day of goodwill towards mankind. ICNA Relief leads many Bay Area organizations to come out in support of the needy amongst us by providing them food, clothing, blankets and other necessities to gear up for the winter.
The Family and Funeral Assistance program provides assistance to individuals and families in need of immediate financial assistance. Families have used these funds to cover burial costs, pay rent to stave off homelessness, and for vehicle repair.
The Back To School Program distributes backpacks filled with school supplies to local families in need with school going children.
And finally our latest initiative, the ICNA Relief Mobile Clinic, an addition to the Mercy on Wheels program, is the first Muslim mobile clinic that will provide free healthcare to those who don't have insurance, or those who are struggling financially. Serving the Creator by Serving Humanity.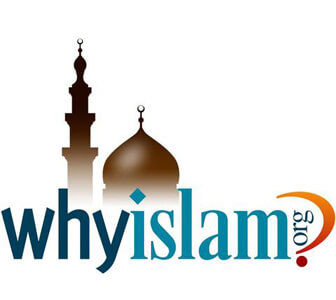 WhyIslam
Post-911, and the events that followed have led to the ballooning of the Islamophobia industry (now estimated at $200 million1), which has been hell-bent at demonizing, otherizing, belittling, and manufacturing fear and suspicion of Islam and the Muslims. This in turn has led to unrest in our communities, the breaking of ties between friends and neighbors, arson attacks on mosques, and even the deaths of innocent young Muslims.
The WhyIslam program seeks to meet these challenges head on by disseminating authentic Islamic knowledge through grassroots means. This is done through information booths at fairs, festivals, and farmer markets, as well as radio, bus, subway, and billboard ads.
Recently, we also launched our Lunch with a Muslim Open House events to make for a more personal experience.
We strongly believe that clearing the smog of ignorance will lead to a more harmonious society, where we will be able to appreciate and turn to one another with trust and warmth.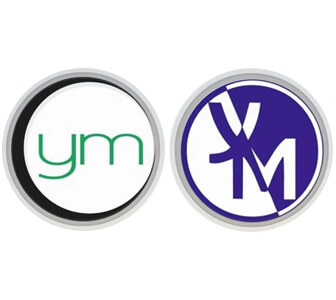 Young Muslims
In our modern age, we are seeing many forms of 'extremisms': Drug addictions, gluttony, widespread and normalized lewdness, celebration of violence, death and weaponry through gaming, news, and social media, and many others.
Unfortunately, these trials and tribulations are taking the biggest toll on our youth, who are already feeling disenchanted with people in power (locally, communally, nationally, and beyond), disconnected from their families and communities (due to generation gaps, social media, absence of one or both parents, poverty, and other factors), and disengaged from life and society (due to feeling a sense of lacking purpose, doubting their faith, bullying, low self-esteem, and many other tragic states).
Young Muslims seeks to counter this hostile culture by providing safe, enriching, and spiritually and intellectually spaces and events for young Muslims to come together, gain knowledge and wisdom, find supportive and loving mentors, build friendships, and grow as confident Muslims.