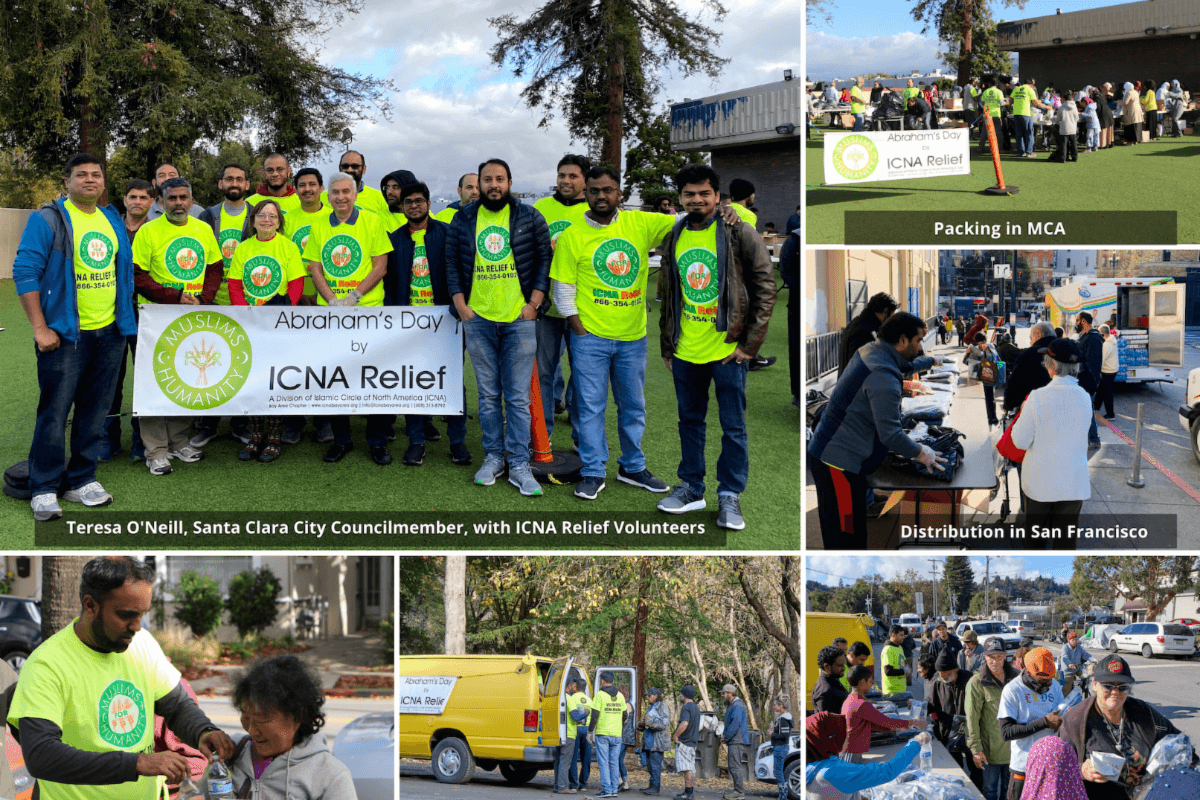 Dear ICNA SF Bay Area Volunteers and Supporters,
Thank you for your incredible service on Abraham's Day. It was truly heartwarming to see our community members, from young children to the elderly, all working diligently to pack food and essentials for the needy and disadvantaged and to distribute across the Bay Area in multiple locations. May Allah (swt) accept our efforts!
This year, Teresa O'Neill, Santa Clara Council Member, attended the event and praised the work that ICNA is doing to uplift the needy in Bay Area.
Loved helping out for Abraham's Day Look out for our summer version of the event Shade for the Homeless next summer!
Humanitarian Relief & Financial Assistance
In addition to all our on-going relief projects, such as bi-monthly Feed the Hungry and yearly Abraham's Day, we were able to distribute a significant amount of monetary aid to families in need in the Bay Area, totaling more than $195k for many needy families in the Bay Area.
While we reflect on all that we've accomplished together, we also can't wait to see what 2020 will bring inshaAllah. Help us keep our momentum going!