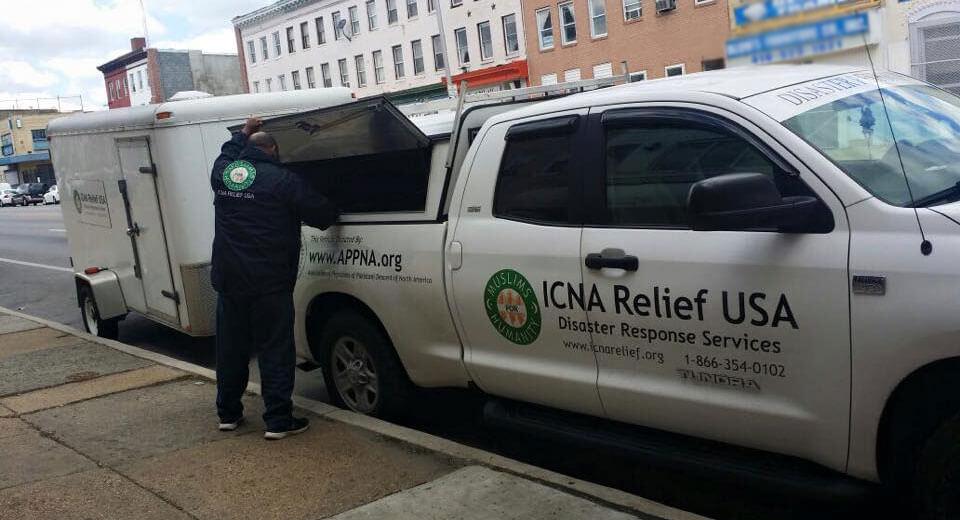 "Allah (SWT) loves if any of you has done a deed to perfect it."
(Narrated by: Tabarani)
Alslam alaikum wa rahmtuallah
As you are well aware, Islamic Circle of North America (ICNA) San Francisco Bay Area has been serving the community in Bay Area for more than 30 years. ICNA SF Bay Area focused on a wide range of programs such as WhyIslam to spread the message of Islam; Relief to serve the needy with hot meals, winter clothes, family assistance; and Young Muslims to empower the new generation.
An important lesson we learned from COVID is that Relief is more important that ever and it's crucial to expand Relief activities and operations to better serve the community.
Relief activity in the Bay Area will be managed and operated by ICNA Relief USA.
ICNA SF Bay Area will continue to focus on WhyIslam, Young Muslims, Tarbiyyah, and Social Justice.
With the new change, each organization will be responsible for:



WhyIslam

Da'wah tables in fairs/festivals and farmers markets

Open house in Masjids and local community center

Ansar programs for new Muslims

Council for Social Justice

Constructive rallies and protests

Civic engagement training

Tarbiyah and NeighborNet

Weekly Halaqa

Social activités

Young Muslims

Exclusive events for Youth

Islamic Quiz from age 10 to 25



Feed The Hungry program

Abraham's Day in winter

Shade event in summer

Financial assistance program for the Muslim needy families

Back2School Program

Mobile Clinic Project

Ramadan Food boxes distribution

Women Transitional Housing & much more
We ask Allah Subhana we Talaa to make this change beneficial to the Bay Area community to receive perfect relief services from a well-established organization.
If you still have any questions; regarding
Nilamudeen Shaihu

President, ICNA SF Bay Area

president@icnabayarea.org

Naveed Ahmed

Area manager NorCal, ICNA Relief USA naveed.ahmed@icnarelief.org
Frequently Asked Questions
What is the difference between ICNA Relief and ICNA SF Bay Area?
Both organizations are registered 501c(3) non-profit organizations.
ICNA Relief USA
is a nation-wide organization run the relief programs across US.
ICNA SF Bay Area
is a grassroots organization that focused on establishing the Deen of Islam by spreading the message of Islam among non-Muslims and educating its own community (adult and youth) about Islam.
What does it mean for my previous donation to the Relief activity?
ICNA Bay area has already transferred the relief amount to ICNA Relief and they are taking care of all the funding and programs.
Where should I pay my Zakah money?
Both organizations are collecting Zakah money. ICNA Relief USA collects Zakah money and spends in Family Assistance program to the needy Muslim families. ICNA Bay Area collects Zakah money and spends in Da'wah activity.
If I donate to ICNA Relief, how could I ensure the money will be distributed to the needy in the Bay Area?
Alhamdulillah, ICNA Relief bay area is doing their feed the hungry programs twice a month and sharing the date, time & venue through emails and whatsapp messages. Similarly, financial assistance applications are also being received and processed as done previously. You may reach out to Br Naveed Ahmed (ICNA Relief Area Manager, NorCal) through his email address;
naveed.ahmed@icnarelief.org
for more details.
Where will I get my tax receipts for my donation?
You will get your tax receipts based on the organization that you donate it to.
ICNA relief is sending the receipt immediately as you make the donation on their website. However, in order to facilitate donors, they have also created donor portal on their website where you can create your login and check your donations online.

ICNA Bay Area sends an instance receipt on the time of donation in addition to annual tax receipts in the beginning of each year.